Meet The Staff
About Steve Madaras, Course Director #17232
When you enroll in a class with Steve you're learning from someone who has been teaching scuba diving for more than 35 years! Steve has always had diving as his career! He enjoys every dive and every student, of course, some more than others! Diving and teaching diving are what he does BEST! It is un-likely that any other Course Director can offer you the wealth of knowledge, degree of caring and level of patience that Steve can. Here is a brief resume:
Dive Industry
2002 Moved to MAUI from Catalina Island and formed his company,
AQUA IMAGES INC., dba SCUBA LUV MAUI.
1994-2002 Owner of CATALINA SCUBA LUV, a PADI Five Star IDC Dive Center on Catalina Island, California.
1998 Recipient of the coveted "California Scuba Service Award"
1997 Voted to Board of Directors "Catalina Conservancy Divers"
1996 Started the "Catalina Island Mooring Project", a non profit public benefit organization.
1995 - 2002 Owner/Operator of a dive boat, The Prince Neptune.
1985 First to build a cage and offer shark diving in California!
1984-1992 Owner "SCUBA LUV'R", a 65' Charter Dive Boat
1976-1984 Owner "SCUBA LUV" in Thousands Oaks, California, a NAUI Dive Center.
1964-1976 Worked for several dive shops in the San Fernando Valley as an Instructor.
1969 Graduated "College of Oceaneering", a commercial diving institution.
1973 Graduated NAUI Instructor College
1968 Graduated Los Angeles County Instructor
1967 Open Water Certification
Motion Picture Industry Credits
Steve is a member of the Screen Actor's Guild and has been active in the Industry for 30 years. He has worked as an Underwater Stuntman, Marine Consultant, Underwater Trainer for Stuntmen and Talent, Shark Wrangler and has appeared on camera. His movie credits include Castaway, What Lies Beneath, Waterworld, The Mask, Star Trek, Internal Affair, Navy Seals, Hook, Raising Cane, The Abyss, Leviathon and Jaws. For more info check out his website at: www.aqua-images.com.
Certifications
DAN 02 Instructor Trainer
U.S. Coast Guard 100 ton captains license
PADI Rebreather Instructor
Emergency First Response Instructor Trainer
PADI Blender Instructor
Course Director
PADI Specialty Instructor (17 In All)
NAUI Instructor
Los Angeles County Instructor
References: Available upon request or through PADI International
In loving memory....
Captain Steve Madaras
1941-2020
"a hui hou kakou"
( " until we meet again")
-------------------------------------------
About Diana Madaras, PADI Instructor / CO-OWNER / RESERVATIONIST
Year Certified: 1989
Certifications: PADI IDC STAFF INSTRUCTOR, BOAT CAPTAIN, LICENSED TOUR DIRECTOR
Favorite Critter to Photograph: Dolphins
Birthplace: Hollywood, California
Motto: "PURA VIDA " ( Meaning: "live life to it's fullest")
SPECIAL NOTE: Diana can certify in seven specialties : Scooter ( DPV), Deep, Wreck, Underwater Navigation, Underwater Photographer, Boat Diver and Blue Shark Awareness. Diana has been in the dive industry since 1990. She also owns an Activity Company and can assist guests with island activities, restaurant suggestions and reservations and general knowledge about Maui and the Hawaiian Islands.
-----------------------------------------------
About Tim Madaras Rollo, PADI & SDI Instructor
CO-OWNER /OPERATIONS MANAGER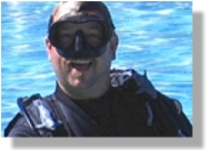 Year Certified: 1993
Certification: PADI Instructor, SDI Instructor, Captain
Favorite Critter to Photograph: Octopus ( "tako" in Hawaiian)
Birthplace: Northridge, California
Motto: "Let's get tanked!"
SPECIAL NOTE: Tim, or "Timmerz" as we call him, is also the owner/operator of TINY BUBBLES SCUBA, our sister company, in Ka'anapali. This enables our divers to experience diving on all sides of the island and still stay close to their hotel! You will "luv" his POSITIVE energy and amazing teaching skills!.
FOR DETAILED REVIEWS FROM OUR GUESTS ABOUT OUR STAFF, GO TO : Trip Advisor AND CHECK OUT OUR "FIVE STAR RATING"